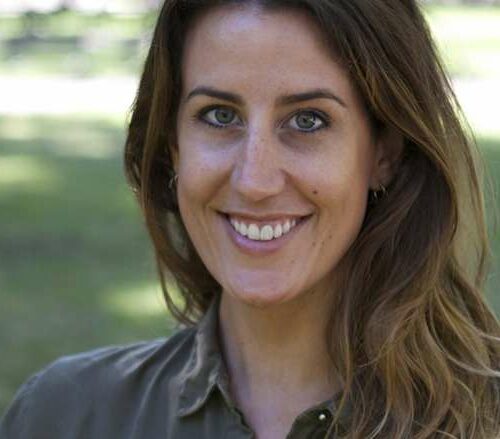 Eleanor Bell Fox
Eleanor Bell Fox is an award-winning, visual storyteller with more than 10 years producing video journalism and investigative multimedia reporting in the public interest. Originally from New Zealand, Bell Fox spent more than a decade in Australia where she earned her bachelor degree in journalism at the University of Technology Sydney and spent multiple years producing award-winning investigative, cross-platform reporting for the Australian Broadcasting Corporation.
In 2014, Bell Fox joined the Center for Public Integrity and ICIJ where, as Multimedia Editor, she led and implemented visual storytelling creative strategy, operations, and production for the investigative nonprofit newsrooms. Bell Fox contributed to the Pulitzer-winning Panama Papers and shot, produced, and edited Fatal Extraction, which exposed Australian mining's deadly footprint across Africa. The interactive documentary earned an Emmy-nomination for 'New Approaches to Documentary', and an Overseas Press Club award among other distinctions.
Her documentary Time Is Money: Who's making a buck off prisoner's families? revealed how a web of prison bankers, private vendors and corrections agencies profit by shifting costs onto inmates' families. The documentary and accompanying stories brought about swift and real change and earned a number of honors. Bell Fox is an assistant adjunct for Columbia Journalism's graduate school and is based in NYC.
October 21, 2017
The Loft at 600 F
1:30 pm - 3:00 pm