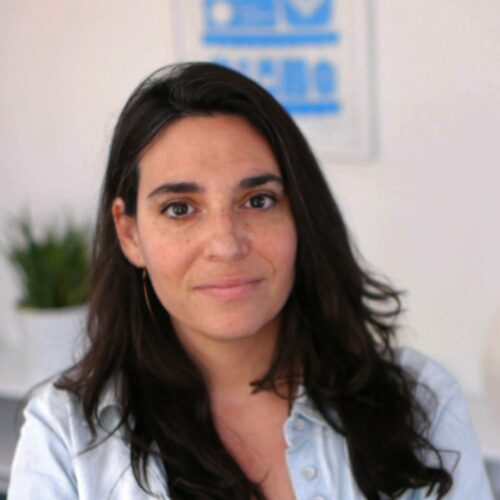 Deborah S. Esquenazi
Deborah S. Esquenazi is a film director, writer, and investigative journalist. She is the director of the critically acclaimed documentary Southwest of Salem: The Story of the San Antonio Four which won the Critic's Choice Award for 'Best First Feature', garnered an Emmy nomination for 'Outstanding Social Issues Documentary', a Peabody Award, and won a GLAAD Media Award for 'Outstanding Documentary', among other distinctions. The film helped exonerate the 'San Antonio Four' and is mentioned in the opening passages of the Writs of Habeas Corpus in Ex Parte Anna Vasquez, Cassandra Rivera, Elizabeth Ramirez, and Kristie Mayhugh.
Esquenazi is also a Rockwood JustFilms Ford Fellow, Sundance Documentary Film Fellow, Sundance Creative Producing Fellow, and a Firelight Film Fellow. Her work, including essays and half-dozen short films, tackles the intersections of Mythology & Justice, Identity & Power. Esquenazi is developing a series of essays on these themes. Her next project is called Certain Perversions and is in development.
October 20, 2017
National Union Building
12:45 pm - 2:00 pm