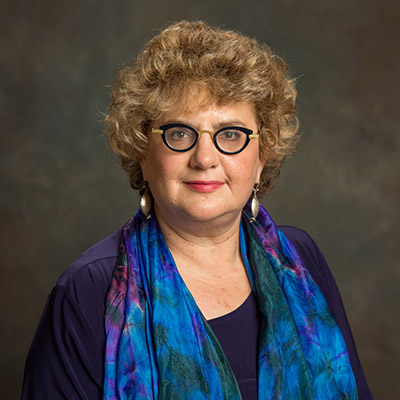 Elana Newman
Elana Newman, Ph.D., is the McFarlin Professor of Psychology at the University of Tulsa, research director of the Dart Center for Journalism and Trauma, and co-director of the Tulsa Institute of Trauma, Adversity and Injustice. Newman specializes in understanding and treating trauma-related conditions and training students and professionals from many professions about the skills they need to work effectively with people suffering from trauma-related problems.
Newman's research in the field of traumatic stress has examined a wide range of topics including the physical and psychological effects of trauma exposure upon adults and children, health care costs and trauma, journalism and trauma, occupational health and trauma, research ethics in studying trauma survivors, correctional issues and trauma, and substance abuse and trauma. Newman's work in journalism and trauma focuses on the occupational health of journalists, psychological safety for journalists, harassment, and the impact of trauma news on consumers.  
She directs the creation of an online searchable database of articles related to journalism and trauma available at the Dart Center website. She also trains journalists on interviewing survivors, trauma-informed news management, covering traumatic events in local contexts including sexual violence on campus, and general trauma information. She co-directed the first Dart Center for Journalism and Trauma satellite office in New York City after 9/11. Newman is a past president of the International Society for Traumatic Stress Studies.
October 11, 2018
National Union Building
1:15 PM - 2:30 PM
October 12, 2018
National Union Building
11:00 AM - 12:15 PM