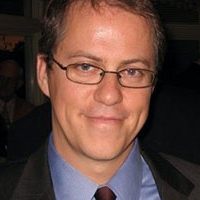 Eric Rich
Eric Rich is editor of The Washington Post's new Rapid-Response Investigative Desk, a team whose mandate is to write deeply and quickly about topics that are dominating the news, from hurricanes to shooting rampages to all aspects of the Trump administration. The team includes five reporters, a data reporter and a graphics reporter. Where traditional investigations involve months or years of work, the rapid desk produces stories in days or hours. One of its goals is to reveal interesting, important truths that fit into the current conversation.
Eric was previously the editor of The Post's Universal News Desk, responsible for the organization's mobile and desktop home pages, apps, newsletters and alerts. He has served in various editing roles and was a reporter on the Metro Desk.
Before coming to The Post in 2004, Eric worked on the investigative desk at The Hartford Courant. He tracked down a notorious pedophile priest, a one-time fugitive, living a secretive life on a Caribbean island. In another piece, Eric revealed that the church was deceiving a renowned psychiatric hospital by concealing past complaints about accused priests sent for treatment, and then returning them to ministry based on the clinical cover unwittingly provided by the hospital. Reporting from Iraq, he wrote a magazine story about an Army sniper who killed two Iraqi men in a shooting some soldiers thought was unprovoked, and the tensions in the troop in the days and weeks that followed.
Eric lives on Capitol Hill with his reporter wife, Allison Klein.
October 19, 2017
National Union Building
2:45 pm - 4:00 pm