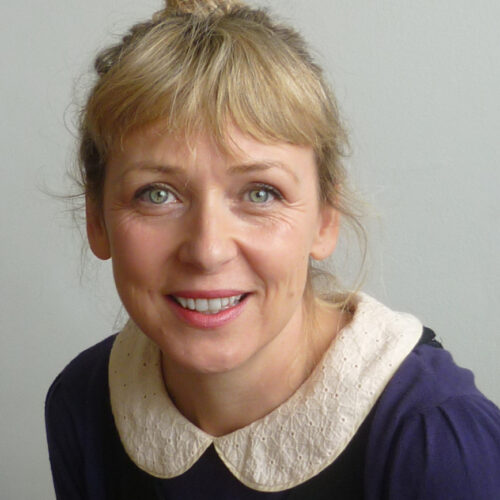 Karen Edwards
Karen Edwards is a creative director and executive producer at the UK-based Zinc Media group. She is a multi-award winning executive producer and documentary filmmaker. After a successful career as a print journalist she moved into television in 2000 and has spent more than 15 years making documentaries on current themes and the biggest stories around the world.  

Edwards has produced groundbreaking documentaries and agenda-setting current affairs programmes for the BBC, ITV and Channel 4 as well as international broadcasters such as HBO and CCTV China. She was responsible for the highly-acclaimed Grierson winning and Emmy-nominated documentary Hunted (C4 and HBO), the Bafta and Grierson-nominated Ebola: The Doctors' Story (BBC and HBO), and Emmy-nominated The Orphans of Ebola (C4 and HBO). She has a reputation for making powerful and sensitive documentaries, including Terror in the Desert, a heart-stopping account of the Al Qaeda attack on a gas plant in Algeria, and Frank Gardner's Return to Saudi Arabia, an intimate look at a man who was shot by Al Qaeda while on assignment for the BBC.
Edwards has been responsible for more than 50 current affairs films and is renowned for breaking stories and setting the news agenda with scoops such as The Paedophile MP: How Cyril Smith Got Away With It? and The Secrets of Sports Direct. Both of these films led to full government inquiries. She also made the RTS award-winning Plebs, Lies and Videotape, which led to 12 police officers being disciplined and one sent to prison.
October 11, 2018
National Union Building
1:15 PM - 2:30 PM
Naval Heritage Center
6:00 pm