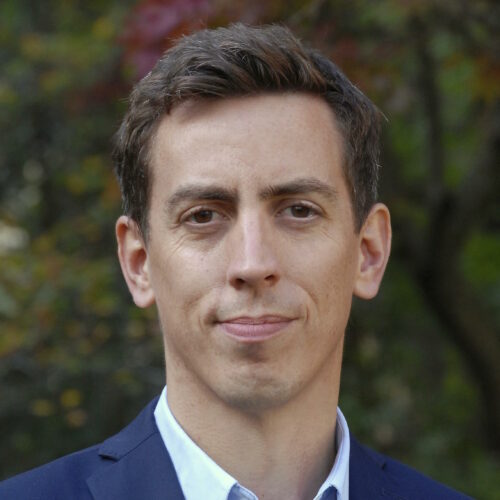 Laurent Richard
Laurent Richard is an award-winning French investigative filmmaker and 2017 Knight-Wallace fellow. He is co-founder of the highly-regarded news magazine Cash Investigation broadcast on French public television.

Among others stories for Premières Lignes Television and France 2, Richard oversaw the investigation on tax evasion in Luxembourg, which later became the international scandal "LuxLeaks" thanks to documents obtained by reporter Edouard Perrin and given to 80 journalists worldwide via the International Consortium of Investigative Journalists (ICIJ).

As an investigative filmmaker Richard has directed more than 20 long-form stories for television. Richard has reported extensively from the field including in Iraq, Palestine and Kashmir, and investigated corporate sectors such as "big tobacco", pharmaceutical companies, financial institutions. Richard also led investigations into dictators in the Caucasus region and Central Asia. My President Is On A Business Trip, a 120-minute documentary on the topic, was awarded the best investigative report at FIGRA Festival in France and was a finalist for the Albert Londres Award, considered to be the equivalent of the Pulitzer Prize in France.

Laurent Richard is the co-author of the book Reporting Is Not a Crime. Stand Together Against Censorship, a collective work of 15 French journalists denouncing pressures against the press published in 2016.
October 12, 2018
National Union Building
2:45 PM - 4:00 PM
October 13, 2018
The Loft at 600 F
2:15 PM - 4:00 PM