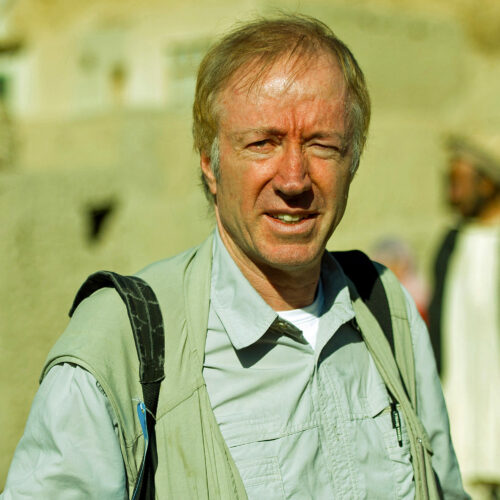 Mike Thomson
Foreign Affairs Correspondent and Presenter
Mike Thomson is a multi-award winning BBC Foreign Affairs Correspondent and Presenter. He has covered numerous wars (including those in Syria, Iraq, Somalia, Sri Lanka, Colombia and Afghanistan) exposed links with prominent western companies to slave labour overseas and was one of the first journalists to reveal the plight of Burma's Rohingya people. Much of Mike's work has been undercover.
Mike is also a much-revered documentary maker. He presented the BBC's highly acclaimed investigative documentary series Document for more than a decade. During that time he won a Sony Radio Academy Award for The Day They Made it Rain (about covert cloud seeding experiments) and a Foreign Press Association Media Award for A Very British Coup (about a US/UK led coup in Iran in 1953). More recently Mike's documentaries on people smuggling in lawless North Sinai (Escape from Sinai/2014) and everyday life in ISIL's (IS) caliphate capital Raqqa (The Raqqa Diaries/2016) have also won major awards.
Mike was named War Correspondent of the Year (Radio) at the prestigious international Prix Bayeux Calvados Awards in Bayeux (2008), Journalist of the Year (2012) at the Sony Radio Academy Awards and was the first journalist to win three consecutive Amnesty International Media Awards, (2008/2009/2010) for his undercover investigations into human rights abuses in DR Congo, the Central African Republic and Zimbabwe. Mike is the Editor of the book The Raqqa Diaries: Escape from Islamic State. He is currently writing Syria's Secret Library to be published in the US & UK next May.
October 19, 2017
National Union Building
10:30 am - 11:45 am