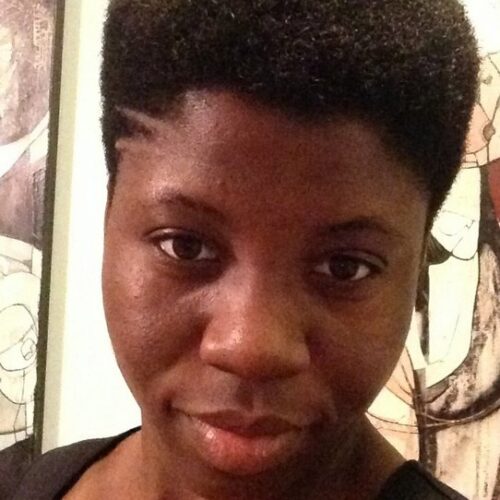 Opeyemi Olukemi
Opeyemi Olukemi is part of POV's Digital Innovation team, serving as Vice President. Throughout her career as an esteemed interactive producer, funder and public programmer, Opeyemi has created spaces and pipelines for interdisciplinary artists, communities, and content teams to experiment with and create meaningful innovative content. She is a fierce advocate of technological equity, eliminating bias from social innovation and is deeply invested in the Fourth Industrial Revolution.
Before joining POV, Opeyemi was the Senior Director of Interactive Programs for Tribeca Film Institute, where she oversaw the TFI New Media and TAA Prototype Funds and led the Institute's Interactive programs. From co-producing TFI Interactive—a day-long immersion into the world of interactive storytelling, to founding TFI Interactive Playground—an arena showcasing immersive technologies and projects, Opeyemi has provided the interactive field with 360-degree support. Opeyemi also led the Tribeca Hacks program—creative incubators, which create interactive prototypes—to the global stage through 21 distinct events.
Before joining Tribeca Film Institute, Opeyemi produced for ScrollMotion and oversaw teams of designers, programmers, and third-party vendors to produce new media applications for clients such as Disney, O: The Oprah Magazine and Genentech.
Opeyemi has served on numerous festival juries and has mentored through the IDFA's Doc Academy, New Museum's NEW INC and Oculus' VR for Good. Opeyemi has served as an assistant professor of Integrated Media at Brooklyn College's Barry R. Feirstein Graduate School of Cinema and is a Rockwood (Ford Foundation) JustFilms Fellow.
October 19, 2017
National Union Building
1:00 pm - 2:30 pm