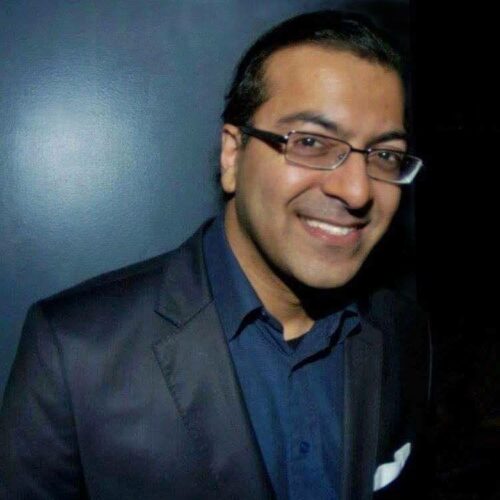 Saleem Khan
Saleem Khan is a journalist and digital news pioneer. He is the founder of JOVRNALISM — a professional resource for virtual reality (VR) in journalism — where he helps news organizations around the world as a consulting producer, trainer and adviser. He is emergent technology editor at global context-and-analysis journalism organization The Conversation with an audience of nearly 40 million people, and he leads investigative news and technology project INVSTG8.net. Saleem is a strong advocate of ethics and inclusion in journalism and VR, and advises Google, Knight Foundation and Online News Association immersive news initiative Journalism 360.
He launched and ran Canadian Broadcasting Corporation's technology news service, was global technology and news editor at Metro and Toronto Star newspapers, and has reported on national and international security, surveillance and privacy, business and technology for the New York Times, Globe and Mail, Fast Company and others. He was a Kiplinger Fellow, Unity Fellow, and has won honors from OpenNews, the African Media Initiative, and Mozilla Foundation.
Saleem led the Canadian Association of Journalists as chairman and director for a decade, and is an Investigative Reporters & Editors Awards judge. He advises the ONA Ethics Committee where co-authored the industry-leading Social Newsgathering Code of Ethics, and currently focuses on ethics for immersive journalism.
He is based in Toronto.
October 20, 2017
National Union Building
3:00 pm - 4:30 pm
October 21, 2017
The Loft at 600 F
10:00 am - 12:30 pm
The Loft at 600 F
1:30 pm - 3:00 pm