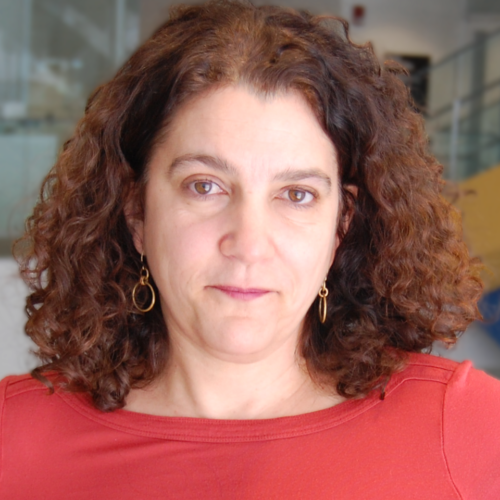 Sarah Wolozin
Sarah Wolozin, director of the MIT Open Documentary Lab, develops and oversees lab projects, operations, and collaborations. She is the founder and editorial director of Docubase, co-founder and part of the editorial team of Immerse, and co-founder of the Co-Creation Studio. She also co-authored a report entitled Mapping the Intersection of Two Cultures: Interactive Documentary and Digital Journalism.
Before arriving at MIT, Wolozin produced award-winning documentaries and educational media for a wide variety of media outlets including PBS, Learning Channel, History Channel, NPR, websites and museums. She received her training from Blackside, Inc. makers of the Emmy award-winning, Eyes on The Prize, a PBS series about the civil rights movement. She went on to work on the Peabody award-winning series, I'll Make Me A World: The History of African-American Arts. She started experimenting with the web back in the early stages of its public use and in 1996 created and produced an award-winning 8-week interactive web series based on a comic book character.
Wolozin has sat on numerous committees and juries including Sundance New Frontier Story Lab, Tribeca New Media Fund, the IFP Media Center, Puma Impact Award, Tribeca Storyscapes and World Press Photo. She has presented at Sundance, SXSW, International Documentary Festival of Amsterdam, Storycode, MIT, DocMontevideo and many other venues.
October 19, 2017
National Union Building
1:00 pm - 2:30 pm