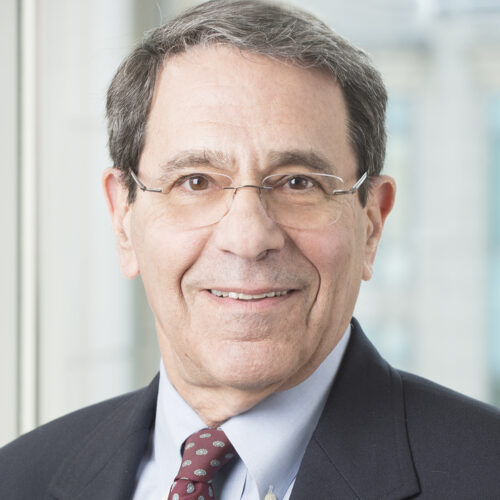 Theodore Frank
Ted Frank is a Retired Partner at Arnold & Porter Kaye Scholer. He graduated the University of Texas School of Law in 1966, where he was an editor of the Law Review. He subsequently clerked for Judge Walter P. Gewin of the United States Court of Appeals for the Fifth Circuit and then was Faculty Assistant for the Ames Competition at Law School, where he earned an LL.M.
He started his practice at Arent, Fox, Kintner, Plotkin & Kahn (now Arent Fox) before moving to Arnold & Porter. Ted has been practicing communications law for over 45 years. Much of his practice focused on representing public broadcasters, including PBS and several producing stations, in regulatory matters before the FCC as well as advising them on, First Amendment, defamation, invasion of privacy, and related issues outside the jurisdiction of the FCC. He has represented 100Reporters LLC since its creation, reviewing articles for potential defamation issues, among other matters.
Ted has been an active member of the Federal Communications Bar Association, serving on numerous committees and presenting at various CLEs. He is also a member of the ABA' Forum on Communications Law.
October 21, 2017
The Loft at 600 F
9:30 am - 12:30 pm
October 13, 2018
The Loft at 600 F
10:15 AM - 12:15 PM